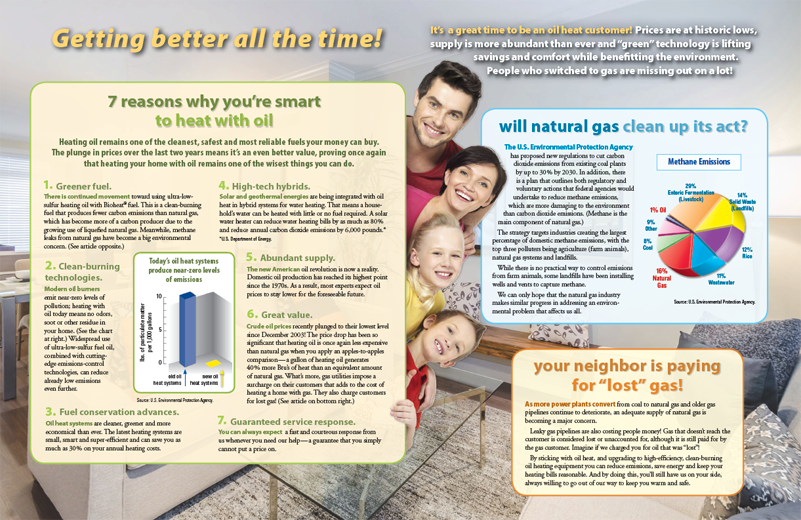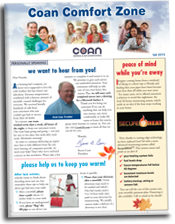 Click Here To View
Read Our Latest Newsletter
Personally speaking
Peace of mind while you're away
Please help us to keep you warm!
Get smarter!
Community corner
Ask the expert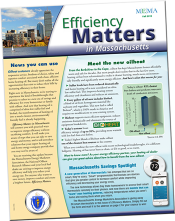 Click Here To View
Read Latest From The MEMA Newsletter
News you can use
Meet the new oilheat
Massachusetts Savings Spotlight
Could you cut your fuel use by 30%?
Win a smart thermostat
Heating oil and water do mix
Coan Heating & Cooling Featured on the Community Advocate

Coan Heating & Air Conditioning: Delivering high quality products and service
By Michelle Murdock, Contributing Writer

Natick - "We seek out the highest-quality fuels and equipment and adhere to industry best practices in all we do," said Art Chaves, treasurer. "Quality products deliver the best results, which is what we want for every customer."

Coan Heating & Air Conditioning in Natick provides comprehensive comfort care through advanced solutions for heating, cooling and indoor air quality. Founded in 1946 by Francis Coan as a home heating oil business, Coan today is now a "one-stop-shop" for home comfort with products that include fuels, heating and cooling equipment, boilers, furnaces, water heaters, oil tanks and air conditioners.

With homeowners facing volatile energy prices these days, Coan works hard to provide an integrated approach that helps to limit your energy costs. This includes high efficiency equipment, price protection programs and service contracts that reduce system maintenance and repair costs. Recently added is online access to your account where you can make a payment, view your balance, sign up for a budget plan or lock in your price protection.

Also important at Coan is staying up to date with the latest product innovations in the oil heat industry. According to the American Energy Coalition guide to oil heat, most of today's oil-fired systems display the U.S. Department of Energy's Energy Star label, which signifies that they are technologically advanced and clean burning with near-zero emission levels. At Coan, the fuel oil delivered is a blend of heating oil and renewable biofuel known as Bioheat. The petroleum component of this new blend is Low Sulfur Heating Oil, which contains only 15 to 500 parts per million of sulfur - a reduction of about 99 percent compared to traditional heating oil. The "bio" component is biofuel made from renewable organic materials such as plants and waste cooking oil. It burns cleaner than petroleum with lower emissions and little sulfur content.

"Coan Oil is ahead of the curve with this new fuel, but the entire industry is expected to follow suit within a few years," said Chaves. "Our fuel blend is a cut above what most other dealers sell because we purchase the best fuel that our suppliers can provide and treat it with a special additive for superior performance."

Coan also offers the highest quality oil tanks from the world's best manufacturers including double-walled oil tanks by Roth that are designed to provide the highest level of environmental protection. Other new products recommended by Chaves are 95 percent efficient oil boilers, leading the way in energy efficient products in 2015, and NEST thermostats, a thermostat that learns your schedule, programs itself and can be controlled from your phone.

"Coan's goal is to build lasting relationships by exceeding our customers' expectations every time they call on us," said Chaves. "We are an experienced team of heating and cooling experts who embrace energy conservation and love helping customers reduce their energy costs."

Coan Heating & Air Conditioning is located at 196 West Central St., Natick. For more information on available programs and products visit www.coanoil.com or call 508-653-5050.

To see the original article, click here.


Coan Heating & Cooling: Natick firm has new options for home air conditioning
By Nancy Brumback, Contributing Writer

Natick - Coan Heating & Cooling considers itself "your home comfort expert. We provide heating and air conditioning services-warm and cozy in the winter, cool and comfortable in the summer," said Art Chaves, treasurer.

Coan has moved beyond its origins as a fuel oil delivery company, though that's still a major part of its business. Coan can also install and service both heating and cooling systems.

As the weather warms up, homeowners' thoughts turn to air conditioning, and Chaves pointed out there are now air conditioning systems that can be retrofitted to homes which do not have ducts in place for heating.

"Mitsubishi makes a ductless system that can be retrofitted quickly and easily," he said. "It has a condenser located outside and wall-mounted inside units that can provide both cooling and heating. It can be installed to cool only one room or multiple rooms and comes with a remote control."

The system, he added, is efficient and quiet, includes air filters, and can often be installed in a day or two, without requiring major construction. It has been widely used in Japan and is just becoming available here.

Another type of ductless air conditioning and heating system, from Unico, uses flexible supply ducts that are installed in existing spaces in walls, ceiling, and closets to add air conditioning in existing homes without ductwork.

In the winter, Chaves noted, these systems can be set up to heat or boost the heat in a single room without raising the heating level in the whole house, saving on the heating bill.

A Coan representative can advise customers whether such systems would be appropriate in their homes or whether a more conventional ducted system, which the company can also install, would work better. "We come out and do a free assessment and explain the differences between the possible options," Chaves said.

If a homeowner already has a central air conditioning system in place, Chaves noted it is worth considering upgrading some of the components if the system is more than 10 years old, because more efficient components which use a new Freon technology are now available and can save on electricity costs.

Spring and summer, he added, are also the best times to replace an old and inefficient heating system.

Chaves suggested homeowners contact Mass Save, the program sponsored by the state's utility companies and financed by a small charge on customers' monthly bills, and arrange for a free energy audit. Once that's done, homeowners are likely to qualify for significant rebates and financing plans on work done to improve the energy efficiency of their home, including new, efficient air conditioning and heating equipment.

The program has just been expanded this year to cover replacement of furnaces as well as boilers, and right now through Sept. 30, Mass Save is offering an early heating equipment replacement rebate for installing new, more efficient equipment. Information on the Mass Save audits and rebates is available at www.masssave.com.

In addition to installing heating and cooling systems, Coan also services existing systems, with trained and certified technicians. The company works on both oil and natural gas heating systems.

As part of its fuel oil delivery business, Coan offers payment plans to help customers balance their heating bill over the course of the year.

Coan Heating & Cooling is located at 196 West Central St. in Natick. More information on programs and products is available at www.coanoil.com or by calling 508-653-5050.

Editor's Note: The preceding is not an endorsement and is presented for informational purposes only.

To see the original article, click here.
From the President...

Dear Friends,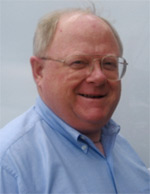 Well, it's February but one would never guess it with the 60 degree weather out there. The snow is all gone again and the forecast is more heat. It's too early to say winter is over especially if you think back to last year with the cold and snow piles lasting until June. For now though, the warm weather is good news for all our customers since you are using less fuel so your heating bills are lower.

We are still busy here, ready for when old man winter returns, no doubt that he will. We invite you to visit our new website, www.coanoil.com. It's a major redo chock full of information, ideas for conserving fuel and improving your home energy efficiency and home comfort. It's easy to order oil or service, pay online and even lock in your oil price, from our web site. We encourage your comments and suggestions, and hope you find the site useful. To add a little fun and reward, any existing customer who emails us from the website with your email address will be entered in a Dinner Drawing (one entry per email address). We will pick the lucky winner on Leap Day, February 29, 2012, for a $75 gift certificate to your favorite restaurant. Just enter "February Dinner Drawing" in the comment section.

Given the warm weather, our stockroom is way overstocked with heating equipment and our techs are not busy. So, we are extending our Clunker Heating System Replacement Program. With the rebates from MassSave and credits offered by us, you won't get a better deal!! Now is the time to replace that tired, old heating system. Call for details.

While it's early to think about spring and summer, given the warm winter, you should consider air conditioning now. Beat the rush.

As always, we are ready to serve you, whether it's to keep you warm and cozy during our cold and snowy New England winters (?), or cool and comfortable during the dog days of summer. You get the Best for Less for your home comfort needs from Coan Heating and Cooling.

Sincerely,
Kevin B. Coan,
President
Our Ads
Watch for these Coan Oil ads on TV!
[Please Note: Pricing in our ads are subject to change over time.]
Newsletter Archives
We keep our most recent newsletters archived on this site so that you can find them any time and review articles of interest. Please use the links below to review our past issues. 
Please note: you must have pop-ups enabled to view/download our newsletter.
To read the most recent Massachusetts Energy Watch for Heating Oil customers, please click here. 
Articles of Interest
We use this section to post links to articles of interest to heating oil customers. You can browse these articles at your leisure to learn more about heating oil and energy conservation 
When Goldman Sachs Warns That Speculation Drives Oil Prices, Listen Up
Sulfur in Heating Oil to Be Reduced
Oil Speculation Is Subject of 60 Minutes Piece (Video) 
Seasonal-Unoccupied Homes
No matter how you heat your home, maintaining your heat to a certain level is critical. Freeze-ups in an occupied/empty or unoccupied home can cause expensive losses. Water from broken pipes can flood a house in a matter of hours causing structural damage to the house and loss of personal property.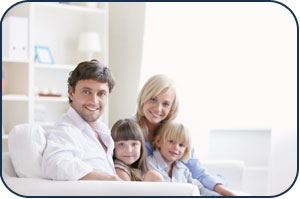 If you lose power because of a snow or ice storm, or simply from a circuit-breaker tripping or fuse blowing, then your heating system is not working and there is no heat for your home. Even if you have power, the heating system may malfunction and stop working. On a zero (0) degree day with a strong wind and no heat, the pipes won't take long to freeze. 

Turning the heat down may save you a few dollars in the short-term but if set too low, a room or rooms may get so cold that water in water pipes stops flowing and freezes in certain circumstances. 

Remember that you have a responsibility to protect your home against damage arising from a drop in or loss of heat. This scenario can result in frozen pipes and water damage. 

There are devices and systems such as sentry lights, Winter-Watchman, the Scul-Tel Monitoring System, and security systems that provide some level of communication that your heating system is either working or not working. We'll be happy to discuss these options with you. But they're mechanical systems that are not fool-proof, and themselves subject to malfunctions. 

We strongly urge and recommend that you arrange for inspection and supervision of your home if you plan to be away from it for any length of time, even as short a time as a weekend. We recommend that someone enter the house on a daily basis to verify that the heating system is running properly and providing adequate heating to all rooms of your home. 
Learn the Truth about Natural Gas
The natural gas utilities are spending millions of dollars to promote natural gas, but there are lots of things they don't tell you. Natural gas is less safe than Oilheat, and the natural gas drilling technique known as hydrofracturing or "fracking" has been linked to numerous environmental problems. Click here to read "Seven Reasons Not to Switch to Natural Gas". 

You can get an excellent education about natural gas from the American Energy Coalition website. 
Information about Energy Conservation
Here are links to websites that offer helpful information about saving energy at home. 
U.S. Department of Energy: Energy Savers 
U.S. Department of Energy: Energy Savers: Insulation and Air Sealing 
U.S. Department of Energy: Energy Savers: Selecting a New Water Heater 
Energy Star: Improve Your Home's Energy Efficiency 
Energy Star: Heat and Cool Efficiently 
Energy Star: When Is It Time to Replace Equipment?