Air Conditioners
Coan Oil installs both traditional central air conditioning equipment as well as mini-split and high-velocity systems that are very practical in existing homes that have no ductwork.




Carrier
Carrier offers sophisticated central air conditioning solutions for customers who want to improve their comfort while saving energy. All new systems use Puron® refrigerant, which does not damage the earth's ozone layer the way that older refrigerants do. Carrier's Infinity series offers SEER (Seasonal Energy Efficiency Ratio) rating as high as 21 to deliver maximum efficiency. The Performance Series offers SEER ratings as high as 16.5.


Mitsubishi
Mitsubishi Electric is a world leader in air-conditioning systems for residential, commercial and industrial use. The challenge of creating air-conditioning systems suitable to Japan's wide-ranging climate conditions has led to the development of sophisticated yet rugged systems that can take the punishment of constant use in virtually any condition on earth - quietly, energy-efficiently and with minimum impact on the environment.
Click here to learn more about Mitsubishi Electric Products


Lennox
Lennox is a world-class manufacturer widely recognized for quality, reliability and innovation. Since 1895, Lennox has been improving home comfort and introducing important products for air conditioning, heating and ventilation. Today, the company offers more than 60 product lines, including the Dave Lennox Signature Collection and Elite Series, which feature environmentally sound engineering for high efficiency and quiet operation.

Unico
For mini-duct heating and air conditioning, the Unico System fits your lifestyle -- no matter when your home was built, or how it was designed or constructed. Unico's mini-duct system uses flexible supply ducts that snake through existing spaces in floors, walls, closets and ceilings - making it perfect for installations in homes without ductwork. Plus, the Unico System's unique technology ensures even, draft-free, quiet cooling - and it removes 30 percent more moisture from the air than a conventional air conditioner.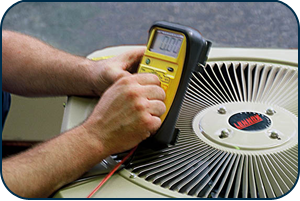 Hydro Air
Hydro Air systems blend the efficiency and control of a boiler or hot water heater with the air distribution of a warm air system. The boiler feeds heated water to coils located in an air handler, where the air absorbs the heat and distributes it through the building. Hydro air technology can facilitate the use of zoned heat in a warm-air system. The same duct system can also serve a central air conditioning system.

Coan Oil custom-builds hydro air systems using the highest quality components, including condensers from Carrier and air handlers from First Co.

To find out whether a hydro air system is right for your home, please call us or contact us online.