Comprehensive Home Comfort Care with Conservation in Mind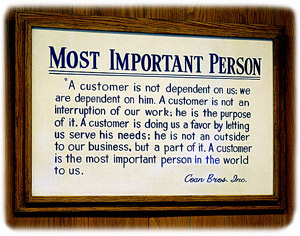 Coan Oil is a team of comfort specialists who deliver advanced solutions for heating, cooling and indoor air quality. Our mission is to improve your year-round comfort, handle all your heating and cooling needs, and save you money through intelligent energy conservation and competitive pricing.

Volatile energy prices are a major concern these days, so we offer an integrated approach that limits your costs. The high-efficiency equipment we install helps reduce your energy requirements so you can buy less oil and electricity. Our price protection programs lock out inflation, and our service contracts reduce costs for system maintenance and repair.

We also make your life easier by serving as your "one-stop shop" for home comfort. You never need to call anyone else, and we simplify your life with automatic fuel delivery, a budget plan that makes your costs predictable, and service plans that provide exactly the coverage you want for your systems.


Full Service Delivers the Value You Really Need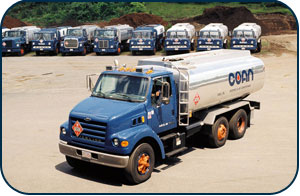 Heating oil is sold by the gallon like gasoline, so it's easy to focus on the price. Price is very important, and we keep ours as low as we can, but there is more to value than price. Here are some factors to consider:


Meeting your real needs:
Fuel delivery is just one piece of the home comfort puzzle. Preventive maintenance is necessary to avoid heat outages and premature equipment failure. Twenty-four hour emergency coverage is priceless when you need it. Expert advice guides you to substantial energy savings. Coan Oil provides these services because you should expect them from your heating and cooling company.
Cost-saving programs:
Price protection and service plans are two examples of how Coan Oil saves you money. Without them, you are fully exposed to energy price inflation and the potential for thousands of dollars in heating repair costs.
Reliability:
You might never wonder whether a fuel company maintains its own independent storage, but it's an important consideration. Coan Oil has the largest fuel storage capacity in Metrowest Boston with facilities in Natick and Milford, and we keep our tanks full in winter. In the event of a widespread fuel supply interruption, Coan will have your fuel on hand, while other companies might not be able to deliver.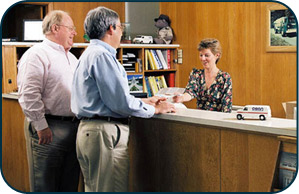 Integrity:
You should have a home comfort provider you can trust. Pricing should be straightforward and honest. Service technicians and delivery drivers should be trustworthy individuals. Coan Oil has built a loyal customer base in the Metrowest since 1946 by being honest and making sure customers understand what they are buying and what it costs.
Quality:
Quality saves money in the long haul. Coan Oil brings only high-quality products to your home or business, including heating oil treated with a performance-enhancing additive. We select the equipment that we sell based on its durability, performance and ease of service.
Expertise:
You can save lots of money on heating and cooling by making smart choices with the equipment you use. We have an advanced understanding of energy conservation and energy-saving equipment, and we can show you how to achieve the highest return on your conservation investments.
Liability:
Coan Oil employees are fully certified and insured.
To learn more about Coan Oil's valuable services, please visit our Service & Delivery page.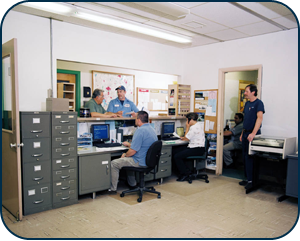 Quality, Reliability and Integrity Since 1946
Coan Oil is a family-owned-and-operated company that Francis Coan founded in 1946 after returning home from World War II. He started with a small gasoline station on Lincoln Square in Natick, where he built a reputation for excellent service. In fact, he was known for washing the customer's windshield both inside and out. It was an example of exceeding the customer's expectations and giving extra value for the money. These have been bedrock values at Coan since Francis's early days in the business. The Coan family and staff have never forgotten that the success of the business rests with that "Most Important Person," the Coan customer.

Soon after the station opened, Fran entered the home heating oil business. The rest is history! Today, his son Kevin is President, and we remain a family-owned business with customer service as our hallmark. We proudly serve our community every day.


Community Involvement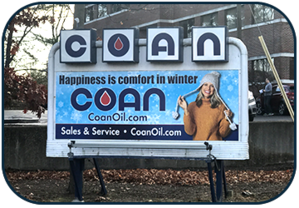 At Coan Oil, we believe that a local company should give back to the communities where it does business. We support numerous local organizations and schools. Here is a look at some of the Metrowest organizations that we support.

Natick Service Council: Natick Service Council is an advocacy, referral, case management, and information center serving the most economically disadvantaged members of our community. The Council helps clients meet basic needs for food, housing, and access to health care with the goal of promoting self-sufficiency.

A Place To Turn: A Place To Turn is committed to providing emergency food and clothing to residents of the Metrowest community. The agency serves those in need in an atmosphere of caring and mutual respect.

South Middlesex Opportunity Council: The Council's mission is to improve the quality of life of low-income and disadvantaged individuals and families by advocating for their needs and rights; providing services; educating the community; building a community of support; participating in coalitions with other advocates and searching for new resources and partnerships.

200 Foundation: The foundation supports the Family Counseling and Guidance Center in Framingham and its mission of making first-rate mental health services available to all who needed them regardless of religious affiliation, ethnic background, or ability to pay. Coan Oil owner Kevin Coan is a foundation board member.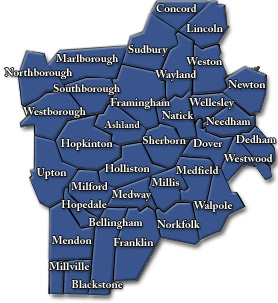 Area schools: Coan Oil supports local schools with donations and financial contributions.


Exceptional Service in Greater Boston and Metrowest
Coan Oil serves the entire Metrowest region, with oil storage facilities in Natick, Milford and Hopkinton. We service all the communities in the map shown at right, including Ashland, Auburndale, Bellingham, Dover, Framingham, Franklin, Holliston, Hopedale, Hopkinton, Lincoln, Marlboro, Medfield, Medway, Mendon, Milford, Millis, Natick, Needham, Needham Heights, Newton, Newton Center, Newton Highlands, Norfolk, Northborough, Sherborn, Southborough, Sudbury, Upton, Waban, Waltham, Wayland, Wellesley, Westborough, Westwood, Middlesex Country, Norfolk County, and Worcester County are all in our service area.

We serve customers in some neighboring communities as well. To find out whether we service your community, please call our office or contact us online.
WickedLocal Readers Choice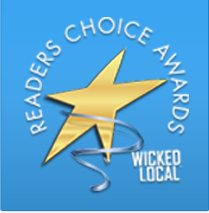 We're proud to have been named the Gold Winner in WickedLocal's Readers Choice for regional favorite home delivery oil company. To our customers who voted, thank you for the recognition! We will continue to provide the community with the same top-notch service that has always been expected.
Support for Real Estate Professionals
Coan Oil assists local real estate professionals in understanding heating equipment, preparing homes for showings, answering clients' questions and preparing for closings. We encourage any Metrowest real estate professional, including home inspectors, to contact us for help with a listing or a closing. Coan Oil can:
Start and test heating equipment
Perform efficiency tests
Evaluate heating equipment
Measure the oil in a tank
Answer clients' questions about heating with oil or about a particular system