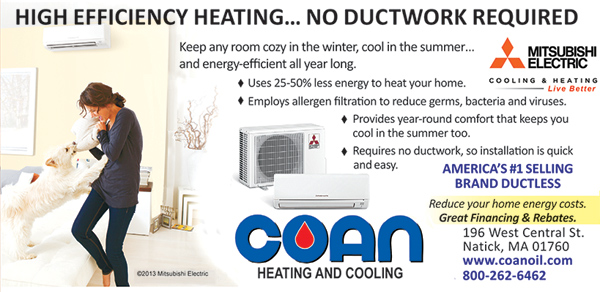 Coan Air Conditioning gets you through summertime heat waves without breaking a sweat! Install a new central air conditioning unit or replace an old system, and save up to $500 in rebates, and get great financing options, too. Plus, call now to save $25 off our 15-point AC Checkup. Contact us today.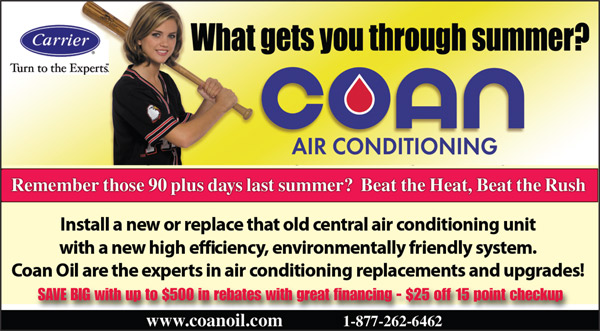 Coan Oil makes it easier than ever save on high-efficiency, high-performance home comfort equipment, with up to thousands of dollars in rebates and 0 percent financing through Mass Save. You don't have to be a genius to save on home heating and cooling. All you have to do is make the smart call. Call Coan Oil at 800-262-6462 or contact us today to take advantage of these spectacular savings while they're still available.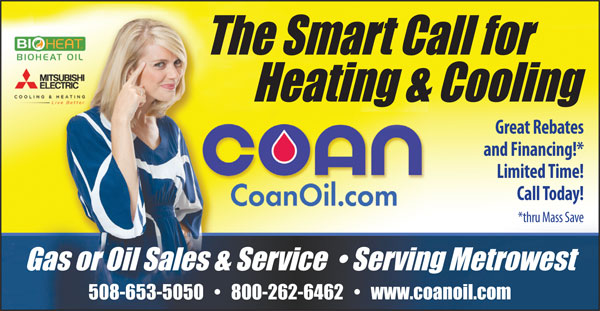 Earn a $75 Credit for Every Referral*
Coan Oil has continued to grow in challenging times by providing exceptional service and customer care. One of the most reliable sources of growth is referrals of new business from our thousands of happy customers.

We encourage customers to spread the good word about Coan Oil, and we reward you every time a referral of yours signs on.

There is no limit on the number of referrals a customer can make. If you'd like to knock a few hundred dollars off your heating bills this winter, reach out to friends and neighbors and let them know how much you appreciate our services.

To refer a friend, please use this handy form below:
Gift Certificates
Coan Oil offers gift certificates in any amount that are redeemable for any Coan Oil products and services. If you know someone who wants to install new heating or cooling equipment or could use help paying their heating bills, a Coan Oil gift certificate makes a very thoughtful gift. Please call our office or contact us online to request a gift certificate.
Tax Credits
The federal and state governments promote energy savings at home by awarding tax credits to customers who install equipment that meets specific criteria for efficiency. At Coan Oil, we keep track of all current tax credit opportunities and pass the information on to our customers. We perform sophisticated cost analysis that takes tax credits into account, so you can choose the equipment that offers the best combination return on your investment.

To learn more, please visit these websites:
Department of Energy Tax Credit Information
Database of State Incentives for Renewables and Efficiency (Massachusetts page)