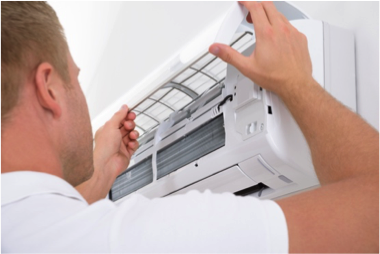 Air Conditioning Repairs in Wellesley, MA
If your air conditioner is blowing warm air, causing increases in your energy bill, or providing inconsistent temperatures throughout your home, Coan Oil is here to help. Whether you have a central or ductless mini-split A/C system, our experts have the tools and knowledge to provide the repairs you need. We'll ensure that you have the cool, refreshing air that you need to beat the heat all summer long.


Benefits of Repairs
Getting the necessary repairs your A/C needs makes it more energy efficient, cutting down your energy bills and saving you money. We also offer air conditioning system service plans that provide testing, tune-ups, and part coverage for your A/C. Our service pans protect you from unexpected system breakdowns and expensive repairs, giving you peace of mind knowing that we'll get your air conditioner up and running as soon as possible.


Installations
If you think it's time to replace your air conditioner altogether, Coan Oil offers a wide variety of A/Cs from top manufacturers to make sure you have nothing but the best for your home. We install central air conditioners, ductless systems, and heat pumps. Today's cooling systems are much more environmentally friendly and energy efficient, providing the cool air you need with ease. View our selection of A/Cs.