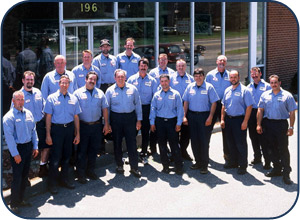 Coan Heating & Air Conditioning offers complete care for central air conditioning systems, including emergency repairs and tune-ups. We also install high-quality, high-efficiency central air conditioning systems including mini-duct systems that are ideal for retrofits in homes without ductwork.

Air conditioning equipment becomes more efficient and environmentally friendly every year. We strongly recommend periodic upgrades to improve your home's energy efficiency. For example, a system rated at 10 SEER (Seasonal Energy Efficiency Ratio) that offered exceptional efficiency when it was first installed would now be considered an "energy hog." Upgrading from a 10-SEER unit to a modern one rated at 16 SEER generally yields an efficiency improvement of up to 40 percent, which provides an excellent return on your investment and a quick payback.
No Ductwork? No Problem!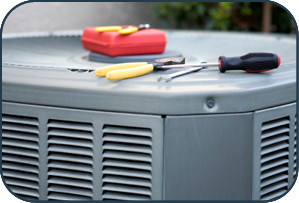 With recent advances in air conditioning technology, traditional ductwork is no longer required for central air conditioning. Coan Heating & Air Conditioning installs systems from Mitsubishi, Fujitsu and Unico that deliver central cooling without the need for pre-existing ductwork. These systems can be installed with virtually no alterations to the building because they use "mini-ducts" that are easy to install inside existing walls.

To request air conditioning service, please use our Schedule Service form or call our office at 800-262-6462.

To request a free evaluation of your system or a free consultation on an air conditioning upgrade, please call our office or contact us online.

To read about the central air conditioning equipment that we install, please visit our Products page.
Indoor Air Quality
It's easy to take the quality of your indoor air for granted, but the truth is that many homes have serious air quality problems. The U.S. Environmental Protection Agency reports that the air we breathe in our homes can put us at risk for health problems due to the presence of pollutants such as chemicals, gases, and living organisms such as mold and pests.

Coan Heating & Air Conditioning can help you create a healthier home by installing whole-home air quality systems that work with a warm-air heating or air conditioning system to remove airborne pollutants throughout your home. We install high-efficiency air cleaners that use advanced filtration technology to clean the air.

Low humidity is another problem that can diminish your home's comfort, particularly during the colder months. Low humidity can contribute to health problems and cause damage to wooden furniture, floors and fixtures. We install whole-home humidifiers that balance your home's humidity. A properly humidified home can also use less energy because air that is humidity-balanced retains heat more effectively than overly dry air does, so you can turn down your thermostat without sacrificing comfort.

To request an indoor air quality consultation, please call our office at 800-262-6462 or contact us online.

To read about the indoor air quality equipment that we install, please visit our Products page.