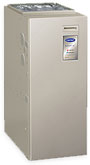 Carrier
Carrier furnaces are built to last with AFUE efficiency ratings as high as 86.6 percent and fully insulated cabinet walls. A variable-speed blower delivers even heat and saves on electricity. Your Carrier furnace can be installed with either a Riello of a Beckett burner and can share its sophisticated blower with a modern, high-efficiency central air conditioner.


Lennox
Lennox offers a wide range of oil and gas furnaces, including the Dave Lennox Signature Collection. The oil-fired OF23V furnace works at different speeds to maximize comfort, while minimizing sound levels and energy costs. The gas-fired SLP98V uses exclusive Precise Comfort™ technology to significantly reduce your heating costs.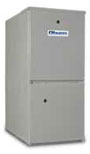 Olsen
Olsen furnaces, from ECR, use advanced heating technology to provide exceptional comfort with minimal fuel consumption. Olsen's Lowboy series of oil-fired furnaces use multiple-speed blowers to match airflow with the needs of your home and eliminate gusts of hot or cold air from your registers. Lowboys achieve efficiency up to 85 percent. Olsen's UltraMax 4 gas furnaces achieve efficiency up to 95 percent and can interface with additional home comfort products such as high-efficiency air conditioners and electronic air cleaners and humidifiers through simple plug-in connections.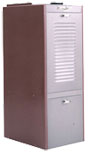 Thermo Pride
Thermo Pride has been making top-quality home comfort systems in Indiana for more than 50 years. The company is proud of its small-town values and deeply committed to customer satisfaction. Designers continuously improve product efficiency while maintaining the Thermo Pride commitment to reliability. The latest models incorporate innovations like energy-saving blowers and two-stage burners that curb fuel usage in moderately cold weather.