Oil tanks last for many years. But just like your car, cell phone and household appliances, they must be replaced periodically. Over time, condensation forms on the inside of the tank, creating water which sinks to the bottom and can eventually degrade the tank walls. So while it may look OK from the outside, the tank in your home could be corroding from the inside out.
How many years has your tank been in service? If you don't know the answer, it's time to upgrade now! Protect your home and the environment with a new, modern oil tank. Coan Oil installs only the highest-quality replacement tanks from the world's best manufacturers. We'll also make sure your fuel lines are in compliance with state laws when you upgrade. Please call our office today or contact us online for a free evaluation of your tank.
Click here for special tank offers!
Granby

Granby Steel Tanks has been the leader in the manufacture and distribution of steel tanks for the storage of petroleum products since 1954. The company offers a wide range of high-quality Oilheat tanks that combine security, durability and reliability.
The latest addition is the Granby 20+, which features a high-performance coating for corrosion protection and carries a 20-year warranty. We also offer the Granby EcoGuard, a double-bottom oil tank that offers enhanced protection, a leakage detection system and a 25-year warranty (certain conditions apply).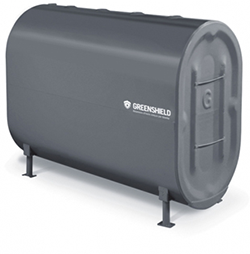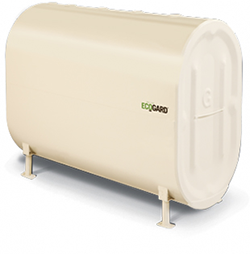 Roth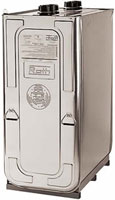 Roth Double-Wall Fuel-Oil Safety Tanks® are designed to offer the highest level of environmental protection. Each tank is actually made up of two tanks. The inner tank is made of blow-molded, high-density polyethylene that is seamless and absolutely leak-proof and corrosion-resistant. The outer tank is made of leak-proof, corrosion-resistant steel and is designed to contain at least 110% of the capacity of the inner tank for maximum protection. All connections are on the top of the tank to ensure that the oil stays where it should. The shiny, steel finish gives the tanks a pleasing Euro-modern look. And you can rest easy knowing that all Roth double-walled tanks offer a 30-year limited warranty as well as an insurance policy worth up to $2 million.