Heating Oil Storage tank installations and replacements
While your heating oil storage tank can last for decades, internal corrosion can drastically shorten its lifespan. Worst of all, there's no way to tell if a tank is corroding until the signs start showing.
If you smell oil or see oil around your tank, then call us immediately so we can assess the situation.
Whether or not your tank is showing signs of corrosion, we recommend that you consider replacing your tank if it's over 20 years old.
When it's time to replace your heating oil storage tank, Coan Heating and Cooling offers fuel tank replacements. We work with top tank manufacturers who provide reliable fuel storage solutions.
Roth Oil Tanks

When you're in the market for a new heating oil storage tank, we recommend the Roth Safety Tank.
Roth fuel oil tanks exceed safety regulations, ensuring quality and peace of mind. Each tank undergoes testing to ensure optimal thickness and proper sealing. Roth manufacturers use top-quality materials to ensure safety.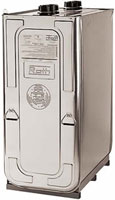 Roth Double-Walled Safety Tank
No other tank offers you all these features:
weld-free galvanized-steel outer tank
weld-free, corrosion-resistant inner tank
pipe connections above oil level in tank
Small footprint requires less space
30 Year warranty with a 10 year warranty against leakage (Subject to terms and conditions)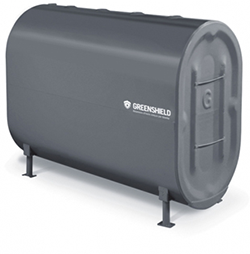 Granby 2-in-1 Double-Wall Oil Tanks
Primary tank made of blow-molded high-density polyethylene (HDPE)
Secondary containment made of tightly welded and edged galvanized steel
Primary tank with galvanized steel secondary containment
Visual leak indicator for the monitoring of the integrity of the primary tank
Fluorination treated against oil odors, exclusive to Granby 2-in-1 tanks
Connection fittings made of cast aluminum for greater torque resistance and greater peripheral sealing
For heating oil storage tank installations, reach out to Coan Heating & Cooling! We will install your new tank, and get rid of the old one in an environmentally conscious manner. Please call us today to schedule your free, in-home consultation.