Bioheat® Fuel Delivery for Eastern Massachusetts

At Coan Oil, we provide ultra-low sulfur Bioheat fuel to help our customers reduce emissions, maintain clean heating equipment and support the United States' growing alternative energy industry. The heating oil we deliver contains up to 35% biofuel of the total gallons delivered. Biofuel is produced from organic feedstocks and can vary from typical heating oil in energy content and composition.
Our B20 Bioheat fuel dramatically reduces emissions of particulate matter, sulfur dioxide and carbon dioxide -- saving thousands of metric tons of emissions a year!
What sets our Bioheat fuel apart from the competition is the quality and the way we treat our fuel! Our special additive stabilizes and improves our fuel, keeping it healthy today, and your heating system healthy into the future. Bioheat fuel treated with our additive cleans your system by reducing sediment build-up that may already be in your tank, pipes, filters and nozzle, and inhibits corrosion and rust in your tank and fuel lines. The result is a heating system that runs more effectively while improving equipment life expectancy.
Here are some things we want you to know about our Bioheat fuel:
It's treated with an additive that improves efficiency and prevents fuel-related issues
It incorporates ultra-low sulfur heating oil, which contains 99% less sulfur than traditional home heating oil
It contains 20-30% biodiesel that's made from organic renewable resources
It cleans your heating system, and keeps it clean
Performs as well as, if not better than, conventional heating oil;
Reduces maintenance needs, improves heating efficiency and reduces pollution from heating systems;
Produces fewer greenhouse gas emissions over a 20-year period than natural gas.
Here are some questions that are frequently asked about Bioheat Fuel
What is the Biodiesel Component of Bioheat Fuel Made of?
Biodiesel is produced using a variety of natural and renewable materials that include raw vegetable oils, used cooking oils, yellow grease and animal fats.
How Much Biodiesels Found in Bioheat Fuel?
The percentage of biodiesel varies from dealer to dealer. Some offer B5 Bioheat Fuel, which contains 5% biodiesel. Coan Oil, for example, sells B20 Bioheat Fuel that contains 20% biodiesel and 80% ultra-low sulfur heating oil.
Do I Have to Make Any Changes to My Heating System to use Bioheat Fuel?
Not at all! Bioheat Fuel can be used in all oil-fired heating equipment and stored in any heating oil storage tank, and there are no extra steps required to switch from traditional heating oil to Bioheat Fuel.
Does Bioheat Fuel Cost More Than Traditional Heating Oil?
The price of Bioheat Fuel tracks very closely to the price of heating oil with the difference typically only being mere fractions of a penny per gallon. However, that slight uptick in price is mitigated by Bioheat Fuel's cost effectiveness. Since it burns cleaner, the equipment tends to last longer.
Will Bioheat Fuel Really Reduce My Carbon Footprint?
Absolutely! It's a cleaner burning fuel thanks to the significant reduction in sulfur content and the use of renewable resources. This combination reduces greenhouse gas emissions of Sulfur, Nitrogen Oxides and Carbon Dioxide.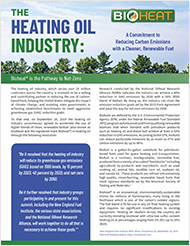 Bioheat® is the Pathway to Net-Zero
The heating oil industry, which serves over 20 million customers across the country, is resolved to be a willing and contributing partner in reducing the use of carbon- based fuels, helping the United States mitigate the impact of climate change, and assisting state governments in achieving established benchmarks to meet aggressive greenhouse gas (GHG) reduction goals.
Click here to read the full PDF.
To place an order for Bioheat Fuel, please call our office at 800-262-6462 or use our convenient delivery request form. If you'd like to learn more about Bioheat fuel, you may call or use the contact form found on this website.
Automatic Bioheat Fuel Delivery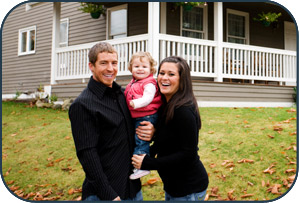 Furthermore, we provide added convenience and peace of mind through our Automatic Delivery service.
With automatic delivery, you never have to:
Monitor your tank level;
Call to schedule a delivery, or;
Worry about running out of fuel when you need it most.
Plus, you don't even have to be home to accept deliveries, as our convenient online payment portal allows you to pay your bills online, and by enrolling in automatic delivery you are also eligible for value-added services like Price Protection and Service Plans. Of course, if you'd prefer to get your heating oil the old-fashioned way, you can simply call 800-COAN-INC to schedule delivery, or request delivery online.

To enroll in automatic delivery, just give us a call or contact us online.
Here's Some Additional Information That Heating Oil and Bioheat Fuel Customers Should Know:
Oilheat is Safe
Safety is one of the best reasons for choosing Oilheat. We have all seen news stories about deadly explosions caused by natural gas. Natural gas is delivered by a pressurized pipeline, and when a leak occurs gas can accumulate inside the house and cause a very dangerous situation. 

Oilheat, on the other hand, is stored in a tank in the basement, where it poses no risk of explosion. In fact, Oilheat at room temperature will not even ignite at the touch of a match. (The fuel would have to be heated to 140 degrees in order to ignite.) 

Natural gas also poses a greater risk of carbon monoxide poisoning than Oilheat does, because a gas heating system can produce carbon monoxide without warning, creating the risk of poisoning by this invisible, odorless gas. The U.S. Consumer Products Safety Commission reports that between 1999 and 2005 there were 187 fatalities in the United States directly related to natural gas heating. In the unlikely event that an Oilheat system malfunctions, it will produce smoke as warning, rather than emitting deadly carbon monoxide without warning. 
Oilheat Is Economical
Oilheat has an excellent track record on price. In 17 of the 20 years from 1991 through 2010, Oilheat was less expensive than natural gas in Massachusetts on a BTU-for-BTU basis, according to the U.S. Energy Information Administration. That comparison does not account for the additional charges that gas utilities impose on customers, such as basic monthly charges, delivery charges, supply charges, cost adjustment charges, distribution charges, taxes, franchise fees and administration charges. When you purchase Oilheat from Coan Oil, you pay the per-gallon price only with no hidden charges. 
Customers Benefit from the Competition in Oilheat
One of the most significant differences between Oilheat and natural gas is competition. While independent Oilheat dealers compete aggressively for business, natural gas utilities are largely sheltered from competition. There is only one natural gas pipeline network in each community, and it is controlled by the utility that sells the gas, so meaningful competition is hard to attain. 

The competition among independent Oilheat dealers benefits customers on both price and service. At Coan Oil, we know that any customer can easily choose a new provider at any time, so we work hard to earn your loyalty. We keep prices low, and we strive to provide a great customer experience every day through great service, innovation and superior product selection. Gas utilities, on the other hand, can take the customer's business for granted once they have switched to gas heat. 
Oilheat Is Pushing the Frontiers of Clean Combustion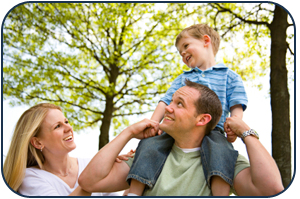 Coan Oil is quietly helping Massachusetts achieve cleaner air by taking advantage of new fuel formulations even before their use is mandated. Much of the oil that we sell is a new blend that we call ultra-low sulfur Bioheat®, which combines two advanced fuels with impressive environmental profiles. 

The petroleum component of this new blend is ultra-low sulfur Heating Oil, which contains only 15 parts per million of sulfur - a reduction of about 99 percent compared to traditional heating oil. The "bio" component is biofuel made from organic materials such as plants and waste cooking oil. It burns cleaner than petroleum with lower emissions and no sulfur content. 

Coan Oil is ahead of the curve with this new fuel, but the entire industry is expected to follow suit within a few years. A B5 blend (95 percent petroleum, 5 percent biofuel) is already ASTM-approved for use in all Oilheat systems, and tests indicate that higher blends will also be compatible with all oil-fired equipment. A blend of ultra-low sulfur Bioheat® that contains 12 percent biofuel generates lower emissions than natural gas - without the harmful methane emissions associated with natural gas production and transmission. 
Oilheat Is Mostly from the Americas
Production of crude oil and petroleum products in the U.S. exceeds the importation of crude oil and petroleum products. The largest exporter of oil to the United State is Canada. The third-largest exporter to the United States is Mexico. Only two of the top 15 exporters to the U.S. are located in the Middle East (Saudi Arabia and Iraq). 

In the case of Oilheat, more fuel from the United States is being used every year, because Oilheat customers are using more petroleum/biofuel blends that incorporate U.S.-made biofuel. 
Oilheat Draws on a Renewable Supply
By selling petroleum/biofuel blends now, Coan Oil is a forerunner in the drive to use green, renewable fuels, but we are not alone. The National Oilheat Research Alliance and other Oilheat industry groups are the leading advocates for the use of biofuel blends for heating. 

Our industry recognizes that Americans are very concerned about both the environment and the prospect of depending on other countries for our fuel supply, so we are working to deliver cleaner fuels that incorporate U.S.-made renewable fuel. 

In fact, biofuel producers are looking to the Oilheat industry to create the steady demand they need in order to build up our nation's alternative fuel infrastructure. 
Seven Reasons Not to Switch to Gas Heat
Many Greater Boston residents have a choice in their principal fuels for winter heating: Oilheat or natural gas. National Grid and other gas utilities are spending a lot to promote conversions to natural gas heat, and some fact checking of their claims is necessary. 

The truth is that natural gas has plenty of shortcomings. We admit that we are biased in favor of Oilheat, but we recommend you exercise some healthy skepticism about natural gas. The information below is drawn largely from the American Energy Coalition website, which is an excellent source of research-based information. 
Natural Gas Creates a Risk of Explosion
Oilheat and natural gas have very different safety profiles. Oilheat is non-explosive and does not even ignite when exposed to a lit match (unless it has been preheated to 140 degrees). Natural gas can mix with air and create a huge explosion. A natural gas pipeline exploded in San Bruno, Calif., on September 9, 2010, killing eight people, destroying 35 homes and damaging many other structures. 

Here is an excerpt from an Associated Press story published five days after the San Bruno explosion: 

"An ominous theme has emerged from the wreckage of a deadly pipeline explosion in California: There are thousands of pipes just like it nationwide. 

"Utilities have been under pressure for years to better inspect and replace aging gas pipes -- many of them laid years before the suburbs expanded over them and now are at risk of leaking or erupting. 

"But the effort has fallen short. Critics say the regulatory system is ripe for problems because the government leaves it up to the companies to do inspections, and utilities are reluctant to spend the money necessary to properly fix and replace decrepit pipelines. 

"If this was the FAA and air travel we were talking about, I wouldn't get on a plane," said Rick Kessler, a former congressional staffer specializing in pipeline safety issues who now works for the Pipeline Safety Trust, an advocacy group based in Bellingham, Wash." 
Claims of Abundant Domestic Supply Rely on 'Fracking'
The natural gas industry makes a lot of claims about abundant domestic supply. What they don't say is that much of that supply requires hydraulic fracturing to be freed from the ground. Hydraulic fracturing, also known as "fracking," is a highly controversial drilling practice that was pioneered by Halliburton and received exemption from the U.S. Clean Water Act in 2005 with help from then-Vice President Dick Cheney. 

When drillers "frack" a gas well, they inject millions of gallons of chemical-laced water deep underground to break up shale formation and free up the gas. Numerous problems have been attributed to fracking, such as contamination of water wells; diversion of water supplies for use in fracking; and unsafe disposal of fracking fluids. Some residents in areas where wells are fracked have so much methane in their water that the gas coming from their faucets and showers can ignite. 

The U.S. Environmental Protection Agency is conducting a study of fracking that could lead to new restrictions on the practice. If the EPA insists on safe drilling practices, natural gas supplies could dwindle, causing prices to increase. 

You can find plenty of information about fracking online. The American Energy Coalition website is a great source, but there are plenty more. Fracking is a major issue around the country, and you'll find plenty of information simply by searching the term "fracking". 
Natural Gas = Methane = Greenhouse Gas
Natural gas is 95 percent methane, and methane is a greenhouse gas with up to 72 times the global warming potential of carbon dioxide. In the process of extracting methane from the ground and transmitting it to end users, the natural gas industry loses a lot into the atmosphere. 

National Grid describes natural gas as "clean," but a Cornell University study published in 2011 says that tapping unconventional sources of natural gas is likely to do more to heat up the planet than mining and burning coal. The study states that between 3.6 percent and 7.9 percent of the methane from shale gas production (fracking) escapes into the atmosphere - which is 30 percent to 100 percent more of the losses than in conventional gas extraction. 



Gas Utilities Routinely Tolerate Many Leaks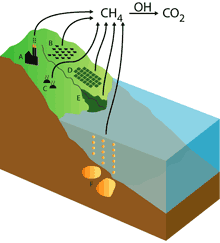 Natural gas pipeline systems in many areas are old, and there are many leaks. Gas utilities like National Grid use a protocol called "leak management" that involves repairing some leaks while simply "monitoring" others. If a leak is determined to be "non-hazardous", it is assigned a ranking of Grade 2 or Grade 3, which means the utility might not repair it immediately. 

The result is that numerous leaks go unrepaired, and residents are left with the threat and nuisance of continuous leaks in their neighborhood. Every unrepaired leak is a source of methane leakage, which contributes to climate change, because methane is a greenhouse gas that has far more global warming potential than carbon dioxide. 

The American Energy Coalition has a detailed description of methane leakage problems on its website. You can also research the topic through a search engine. 
Excess Flow Valves Are Missing from Many Homes
The National Transportation Safety Board in 2001 called for mandatory use of "excess flow valves," which protect homes from the threat of natural gas leaks. These valves are installed on the service line that brings gas from the public main into the home to automatically shut off the gas supply in the event of a rupture in the main. 

The natural gas industry lobbied against this mandate, and many homes are not equipped with these important safety devices. 
Gas Utilities Face Limited Competition
Gas utilities own and control the gas pipeline networks that distribute gas to individual properties. There is no alternative natural gas supply system, so the utilities are firmly in control. Many states, including Massachusetts, are trying to empower competitors to sell natural gas, but the competition is limited. As a result, natural gas prices are not driven down through competition the way heating oil prices are. Competition in Oilheat also fosters strong customer service, because companies compete for business in ways that gas utilities do not. 
Conversion to Gas Is Expensive
The cost of converting a heating system to natural gas can exceed $10,000. Consumers need to remove their Oilheat equipment, including the storage tank, then install and pipe a new gas heating system. They might also need to reline their chimney and install an excess flow valve. 

The Consumer Energy Council of America calls fuel conversion an "expensive gamble" that might never pay off. "In 95 out of 100 cases, it makes economic sense to stick with oil, and if an energy-related investment is desired, to invest in conservation," CECA wrote in its brochure Smart Choices for Consumers: Best Ways to Deal with High Heating Costs.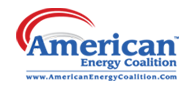 To continue your research of natural gas, please visit the American Energy Coalition website or use your search engine to explore what many other concerned groups have published online. 

To learn more about appropriate safety measures in the home, please visit the MTI Industries website. 
Additional Resources